An extraordinary backdrop for your seminars, management committee meetings, team building, training and other business events.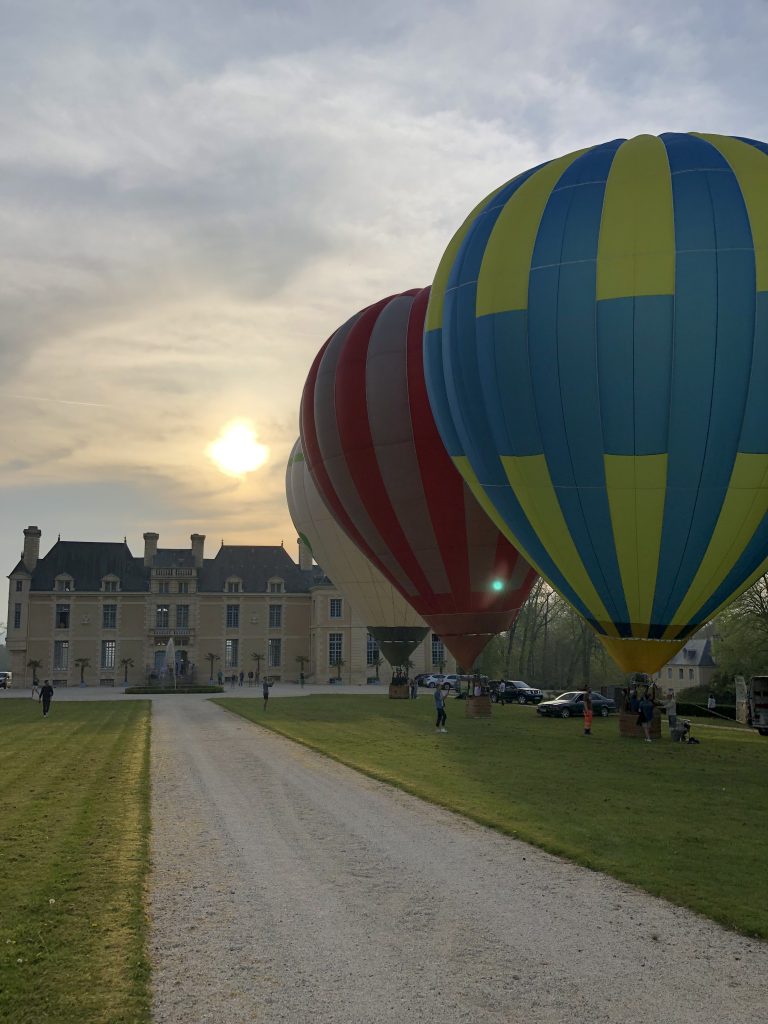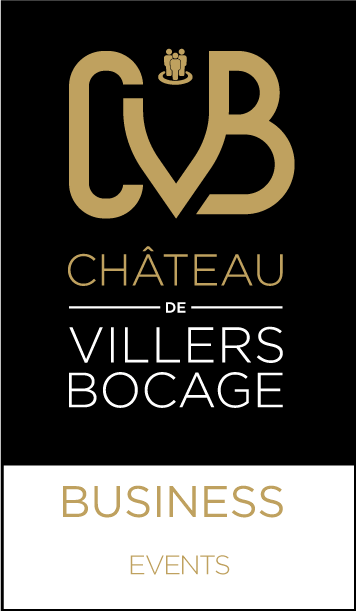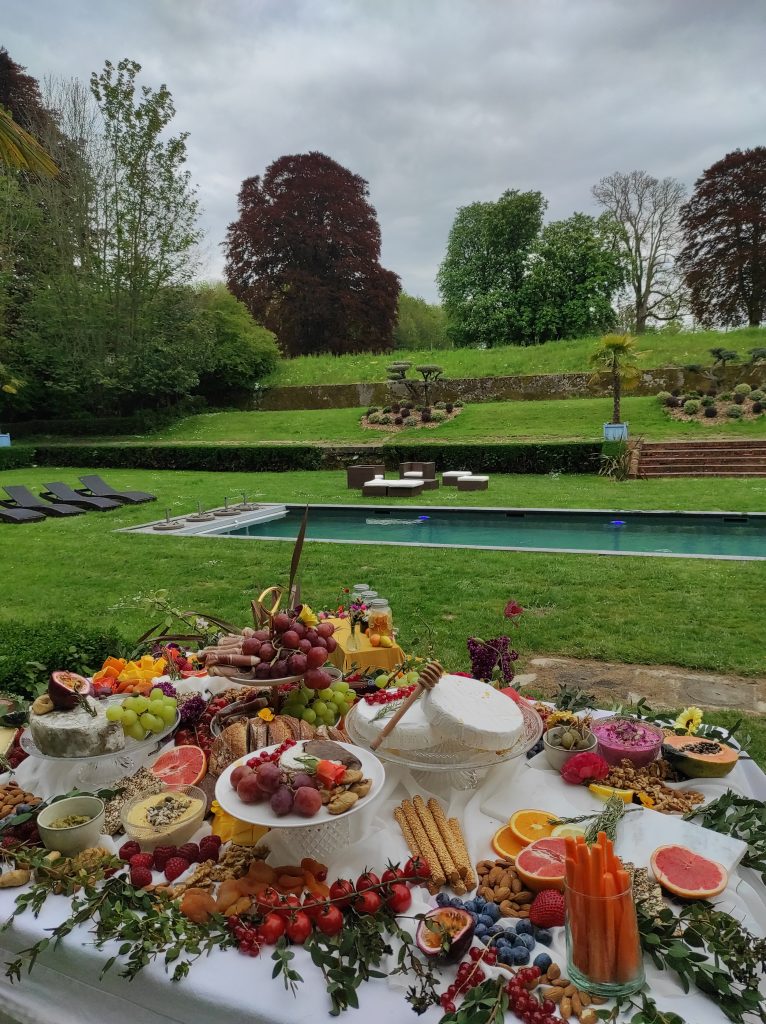 ---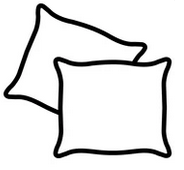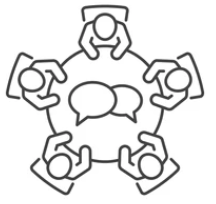 ---
Meeting spaces in the château lounges
Your day
The Château de Villers-Bocage, a green space which inspires reflection and creativity.
After calm, laidback nights, wake up to the scent of coffee, croissants and birdsong. Meet up for homemade breakfast with local produce, such as hot bread fresh from the oven, crème fraiche from Normandy, honey from the château, jams from our orchard, apple tarts and Norman gateaux. Following the generosity of our buffet you will have satisfied your taste buds and will be ready to start your meeting relaxed and rested.
Everything is brought by hand for your work session in the lounges, informal room or in the park.
Your coffee break awaits you, either outside your meeting room or in the park for some fresh air in the green of nature. As the day draws to a close, your aperitif and dinner are special moments of sociability and relaxation. A discussion by an open fire or a glass of Calvados by the ponds.
Don't hesitate to contact us to help you achieve your project. Meeting up in an inspiring environment helps boost teamwork and stimulates interaction amongst participants.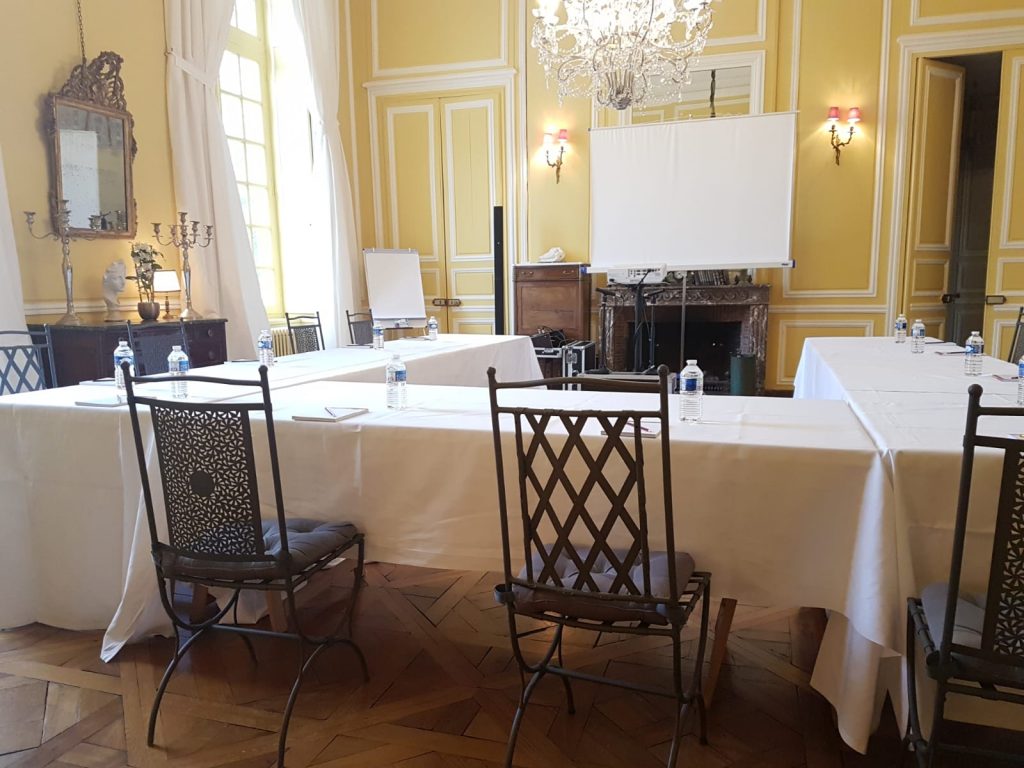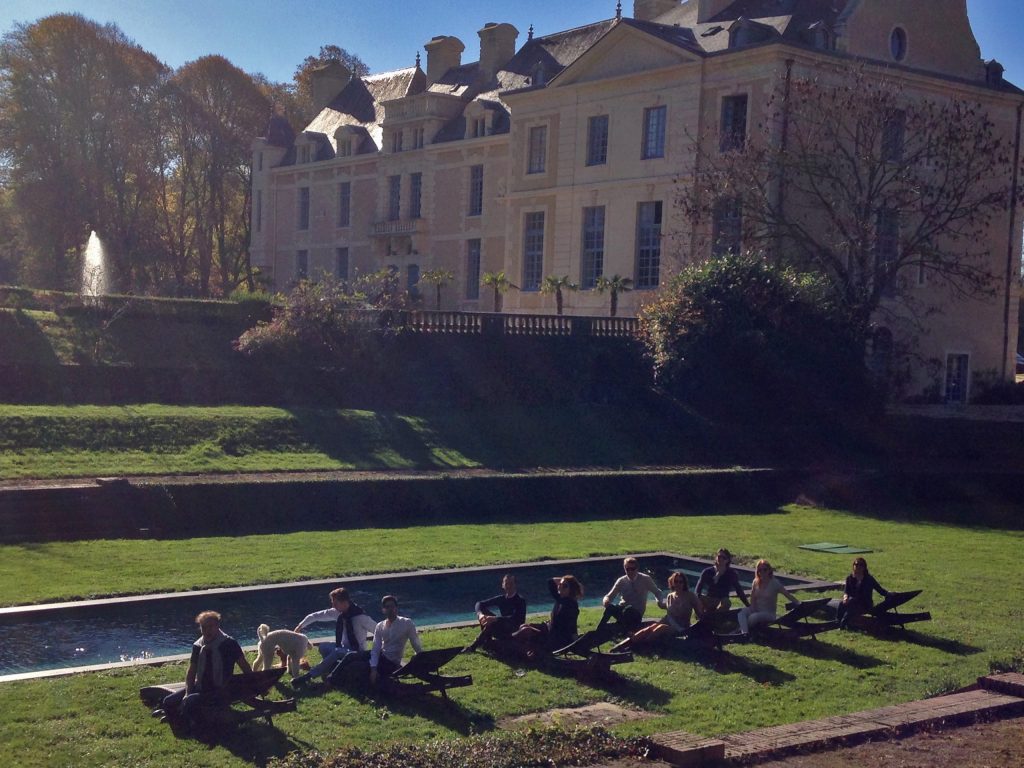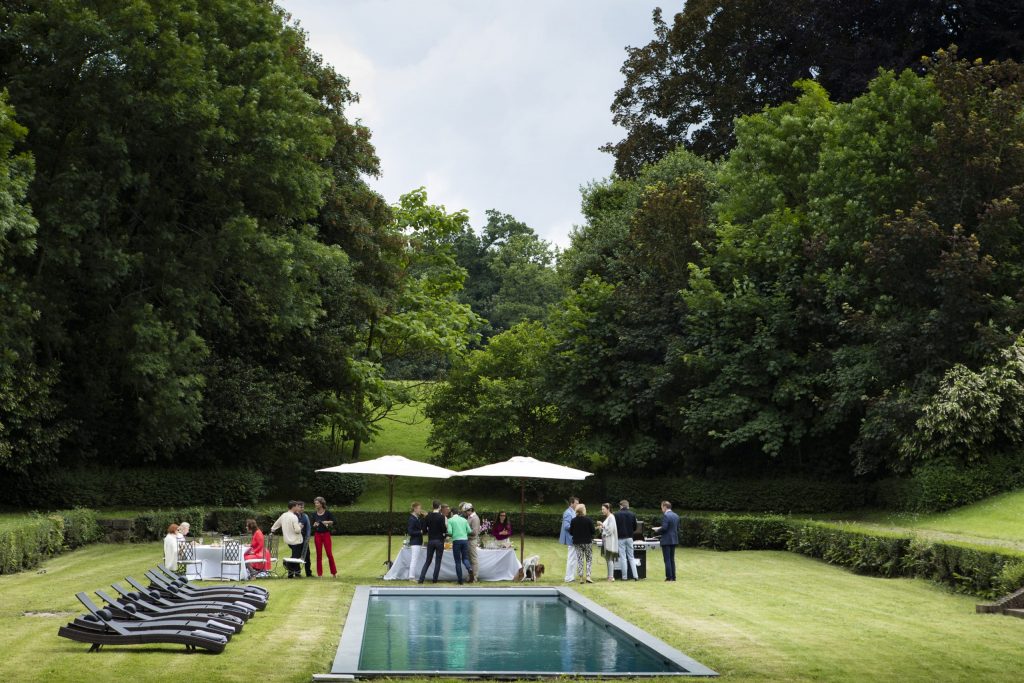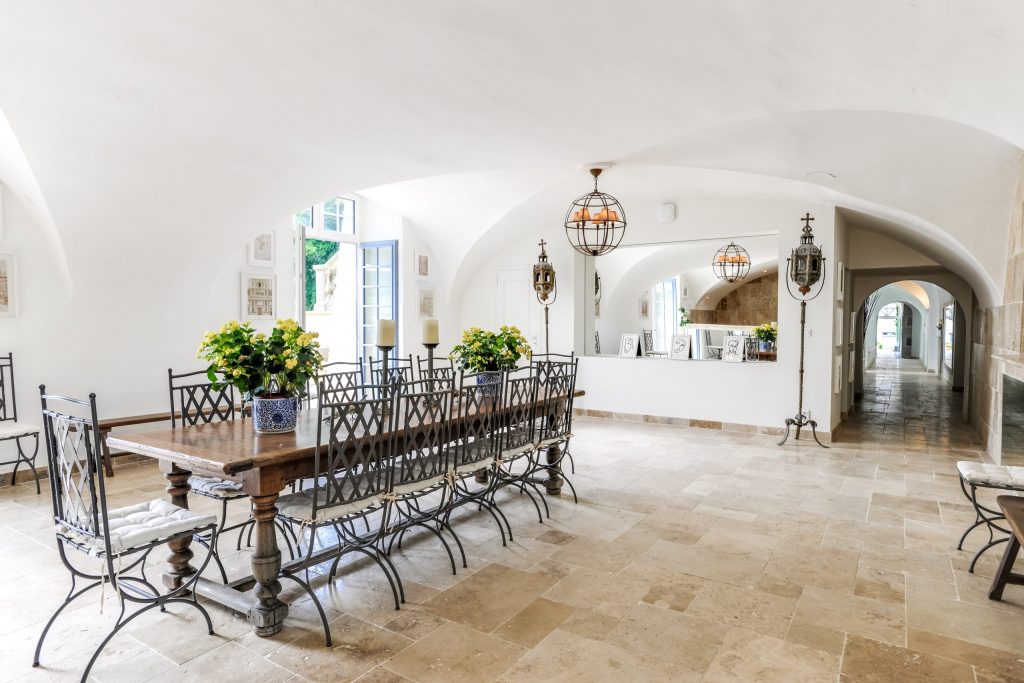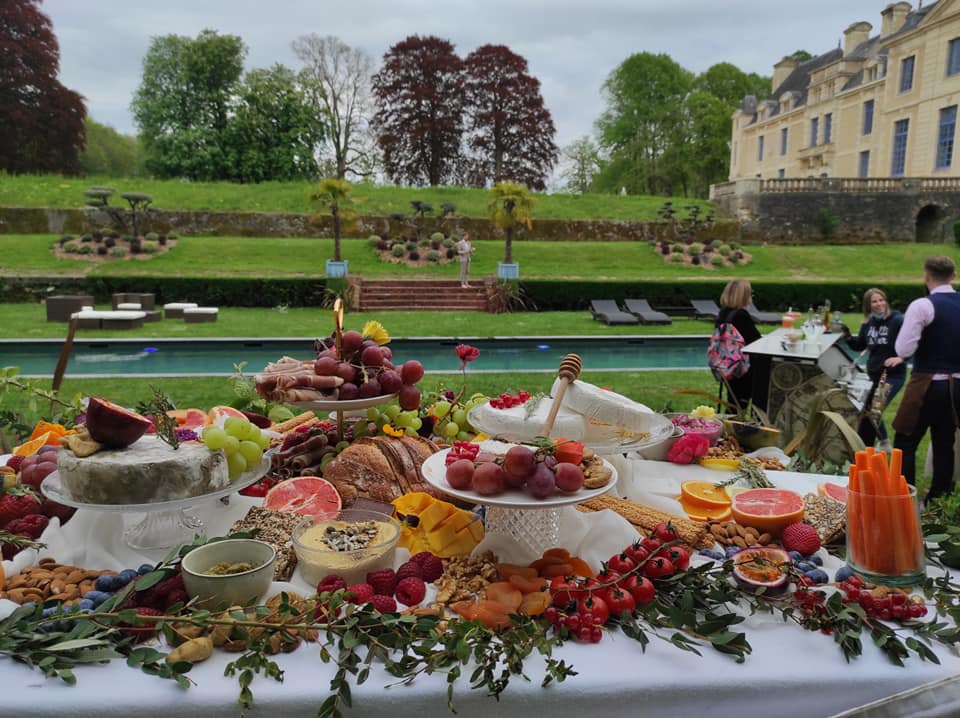 ---
An all-inclusive package adapted to your needs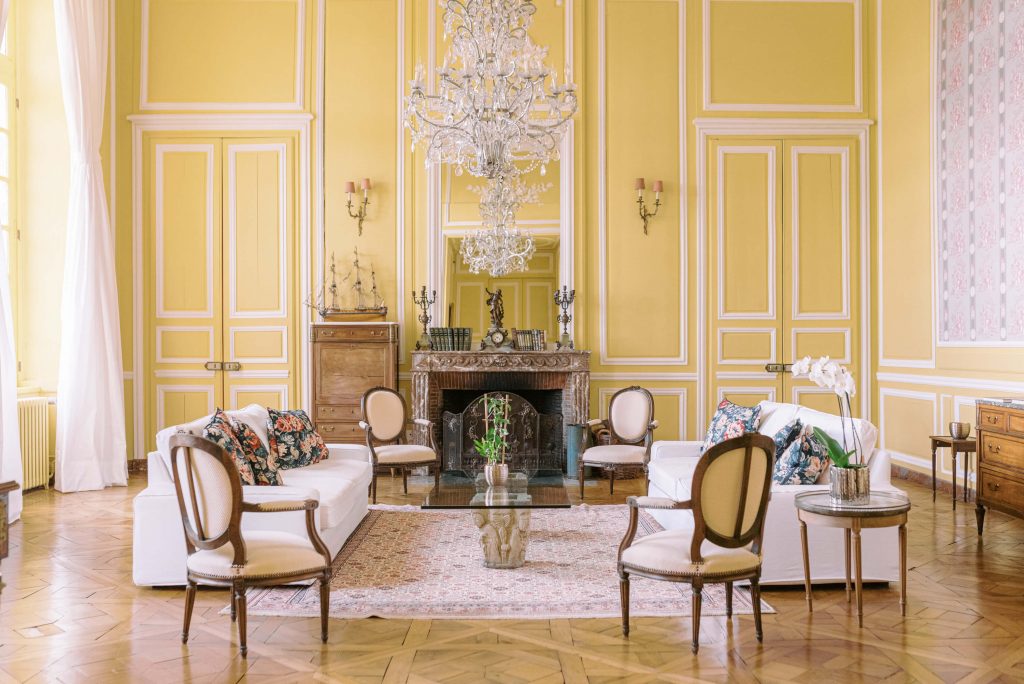 18th century living room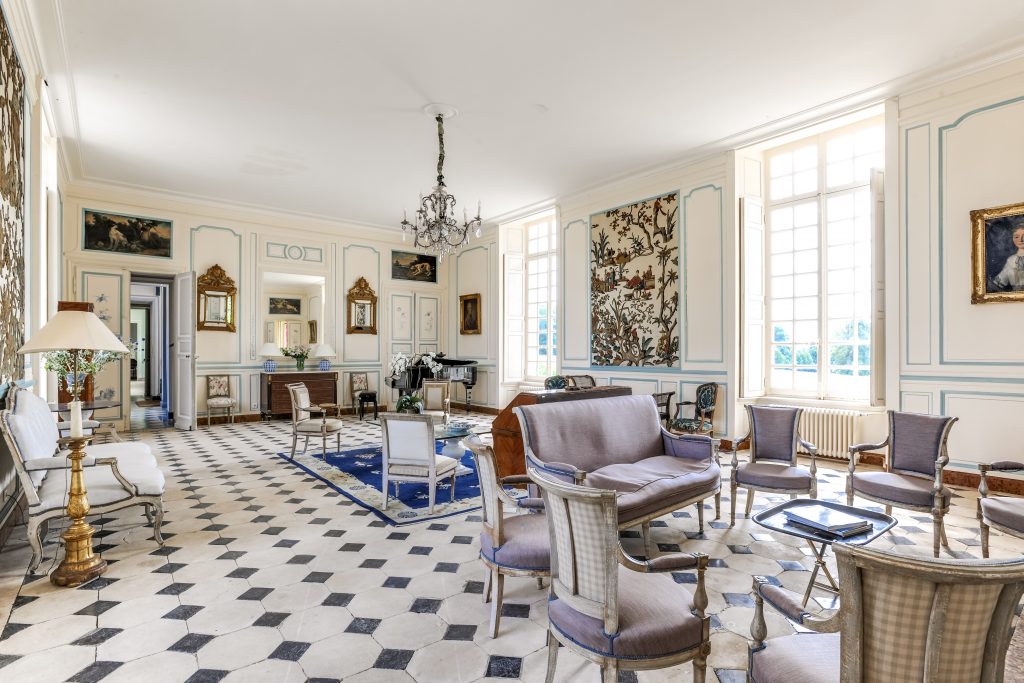 Chinese living room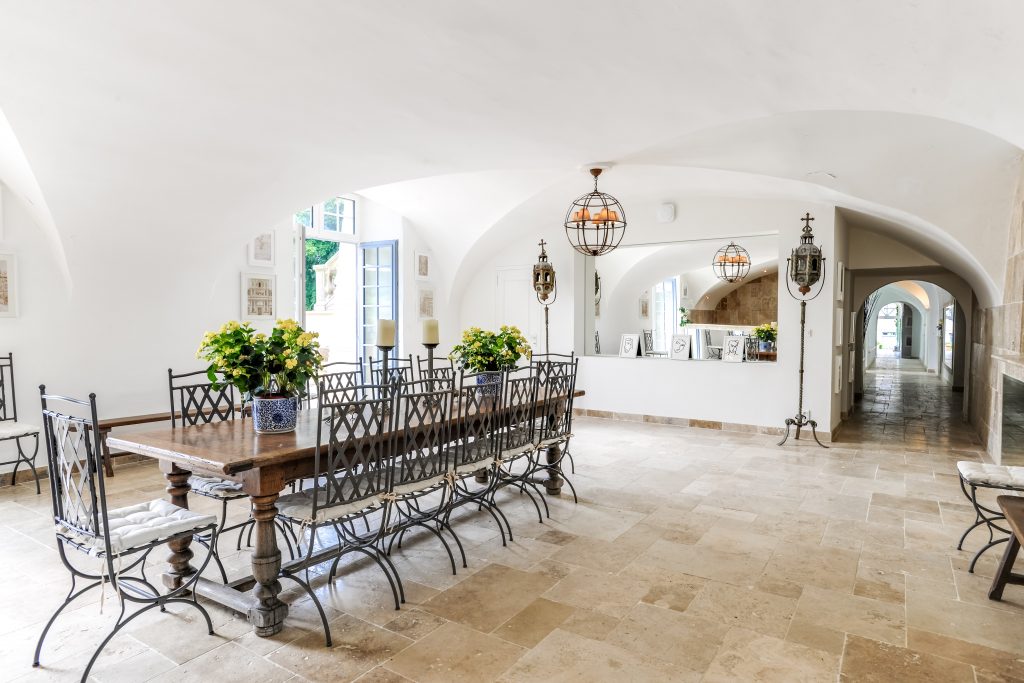 Baron de Grandclos Hall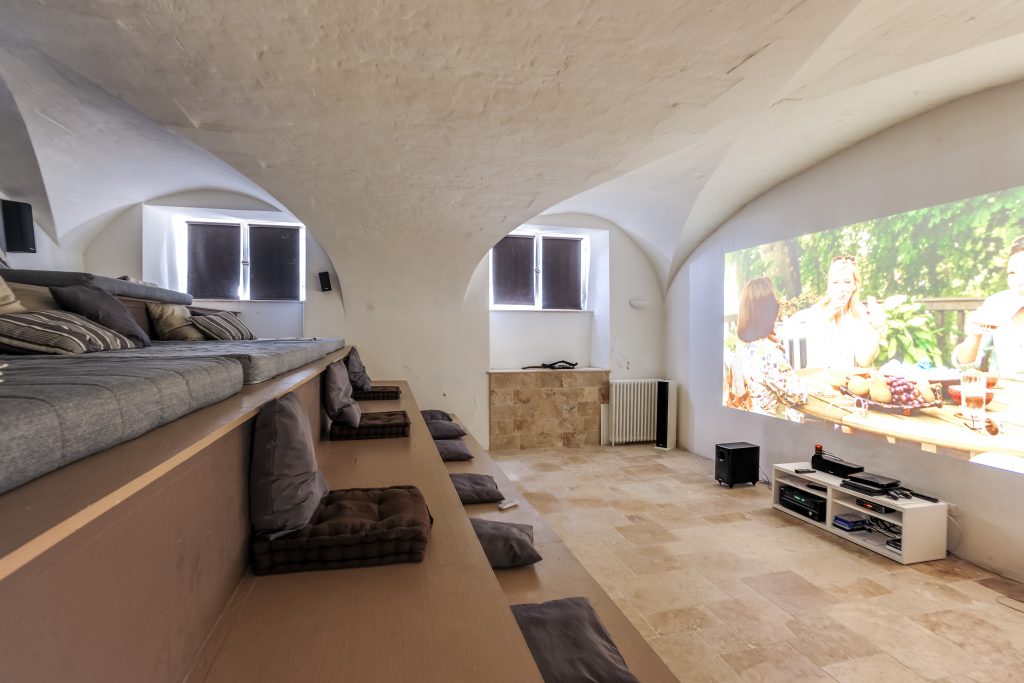 Our movie theater
Your meeting rooms
18th Century Room : For your plenary room. The room is adaptable to your every wish, as a theatre, in a U or semi-circle shape, with a conference table, etc. The choice is yours !
Chinese room : for your subcommittees. The room can welcome up to 4 teams at the same time in clusters.
Baron de Grandclos Room : Ideal for your workshops or for meeting around a big central table. Added bonus: direct access to the garden with an outside table to make the most of the good weather while you work.
Cinema room : another way of making training fun.
The onsite informal room for your pitch, feedback sessions, games, jaw-dropping presentations. This room enhances concentration and interactivity.
Make yourself comfortable, either sitting, standing, or lying down. The provision of tiered seating encourages dialogues between participants in the meeting. This room helps you put together your strategies, animates discussion forums, exchanges, resolving disagreements, games…
A work visit with relaxing moments in an exceptional and inspirational setting
Your leisure activities onsite :
Onsite golf course and putting
Fitness trail by the ponds
Football
Tennis
Basketball
Badminton
Handball
Ping-pong
Bowl
Library
Board games
Informal meeting space in the forest or around the lakes
Fishing
Cooking workshop
Meals on the terrace or around the pool
Horse riding onsite or 20 minutes away
Depart from the Château de Villers-Bocage in discovery of Norman Switzerland, Le Mont-Saint-Michel, Côte de Nacre, Côte Fleurie, Bayeux, D-Day landing beaches, etc.
Reach the coast in 20 minutes.
Party games, poker, fitness space, cinema, musical instruments, library, board games, spa; sauna, jacuzzi, swimming pools and wellbeing sessions.
Golf, badminton, ping-pong, bowls, mountain biking, volleyball, multi-use games area, fitness space, fitness trail, heated outdoor pool, football, tennis, basketball, badminton, handball, ping-pong, bowls
A catalogue of entertainment at your disposition :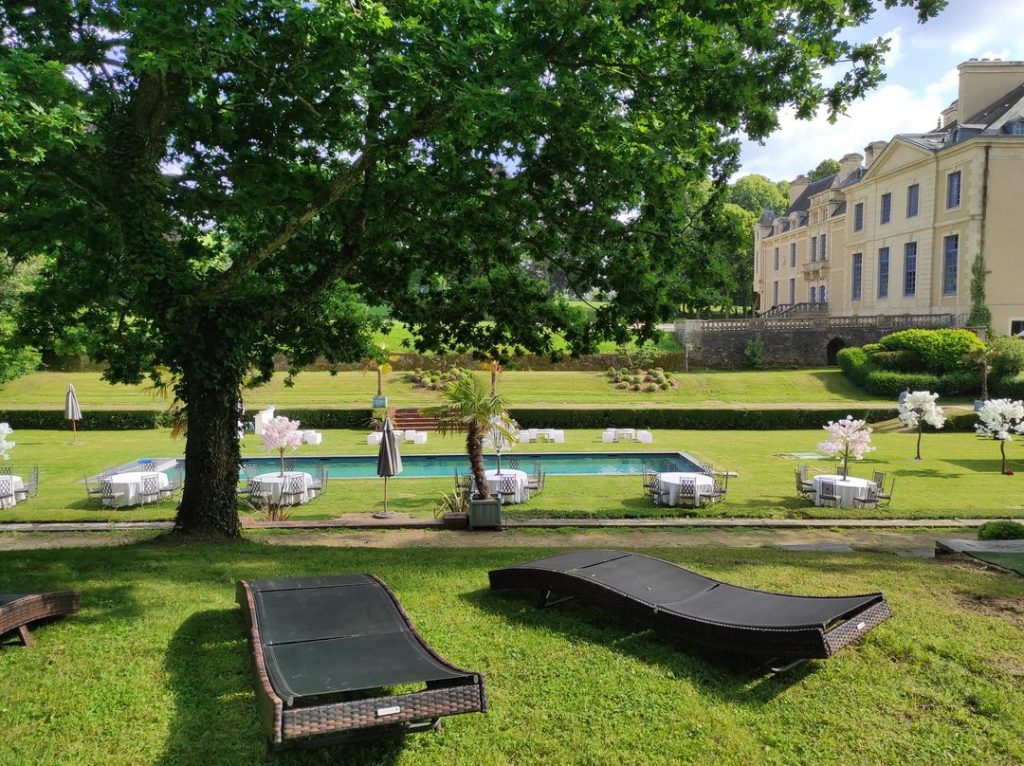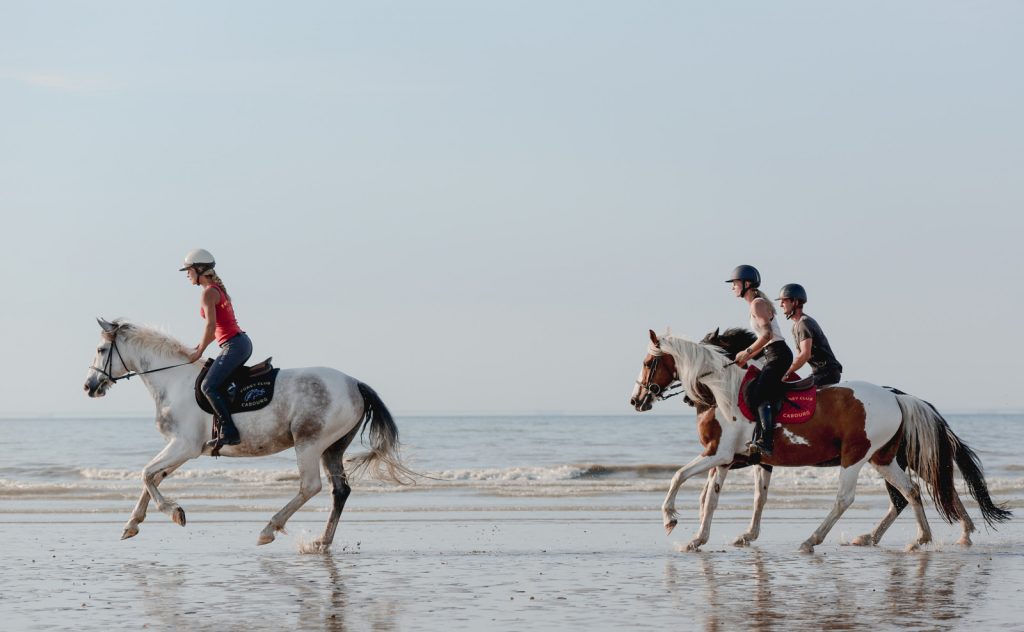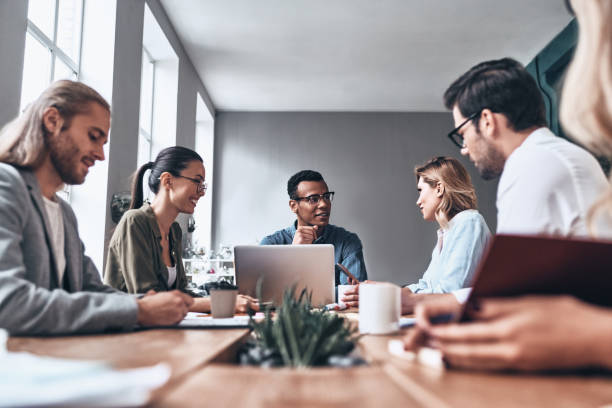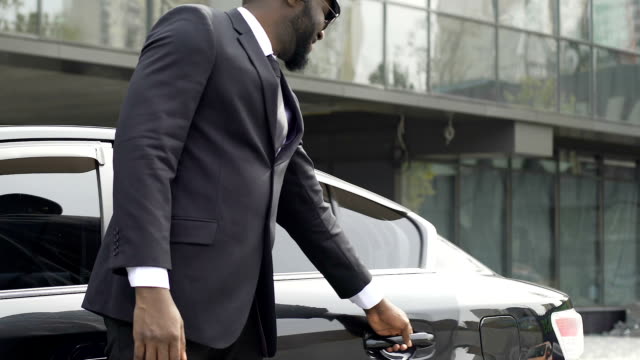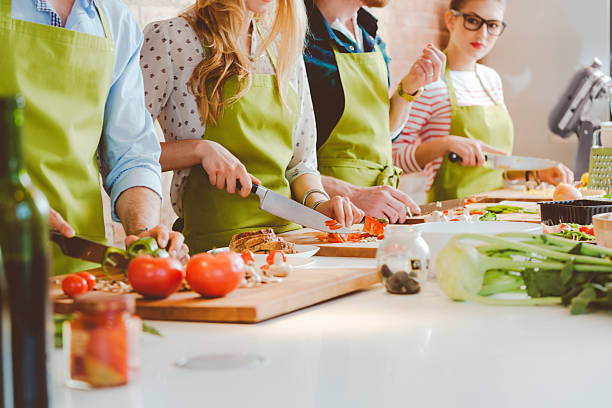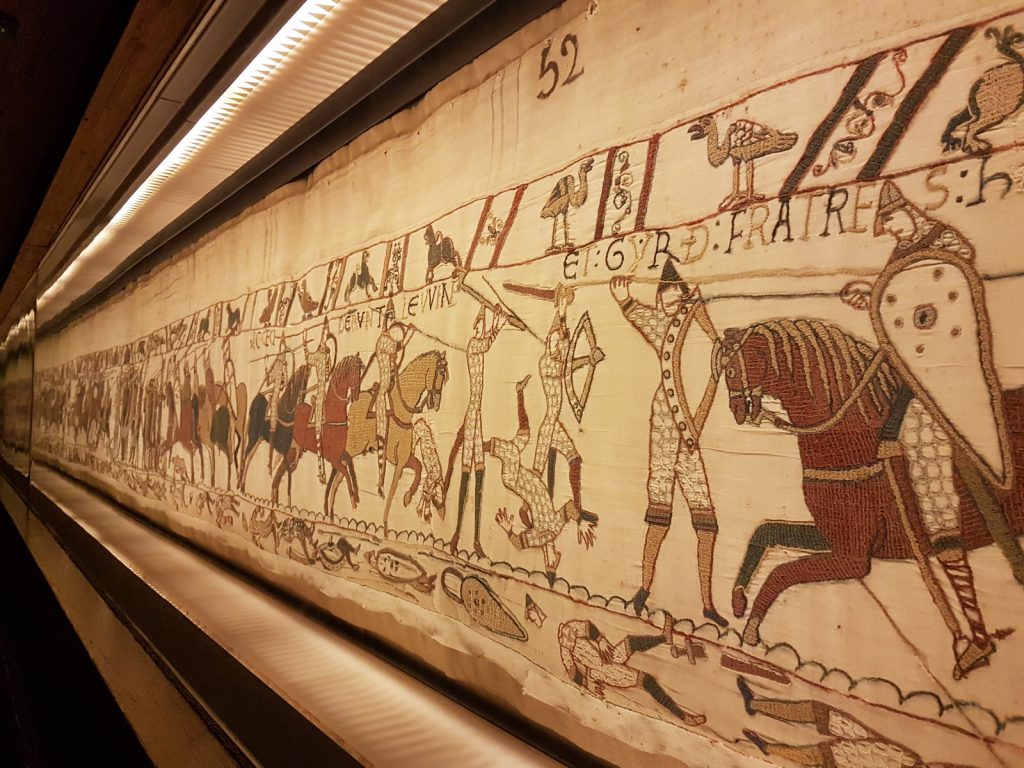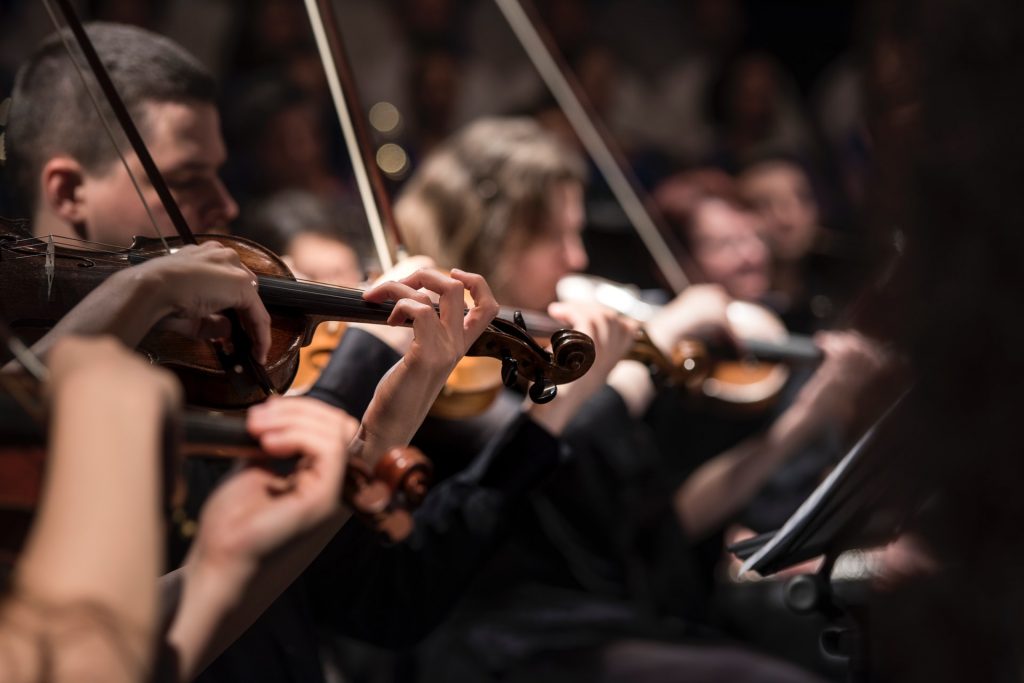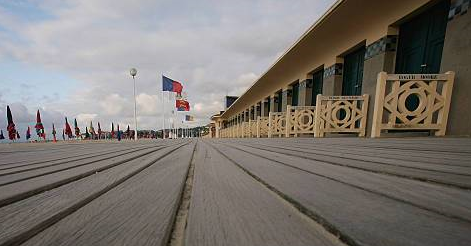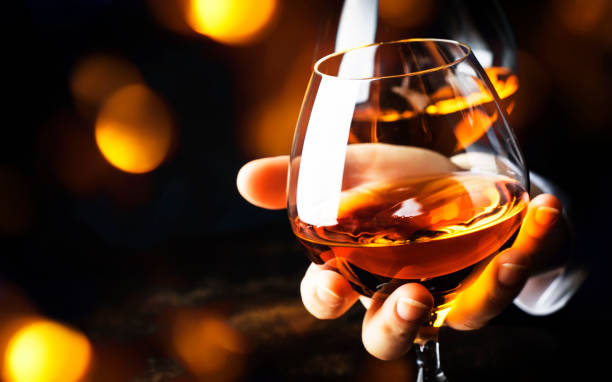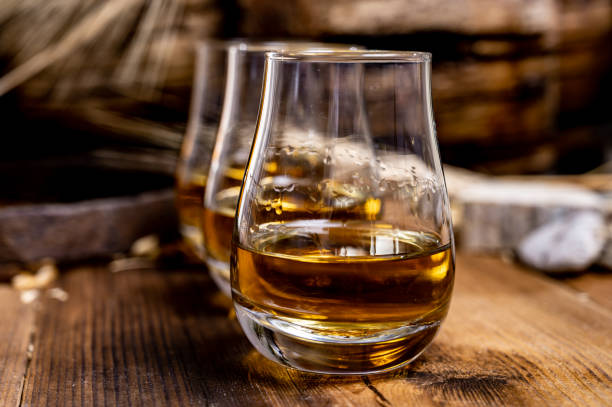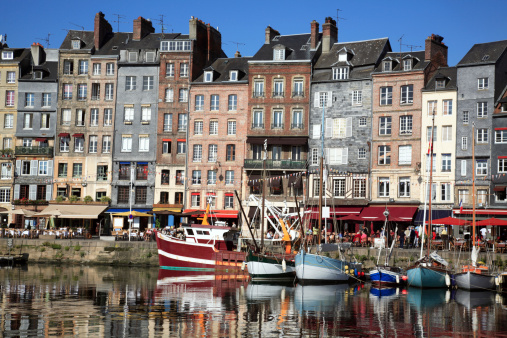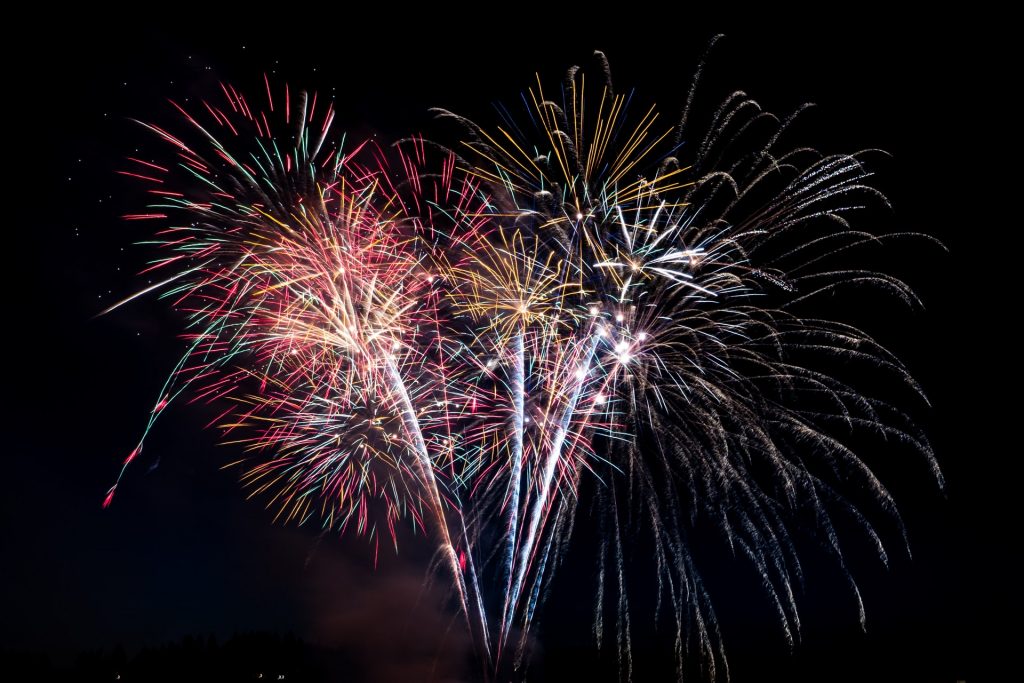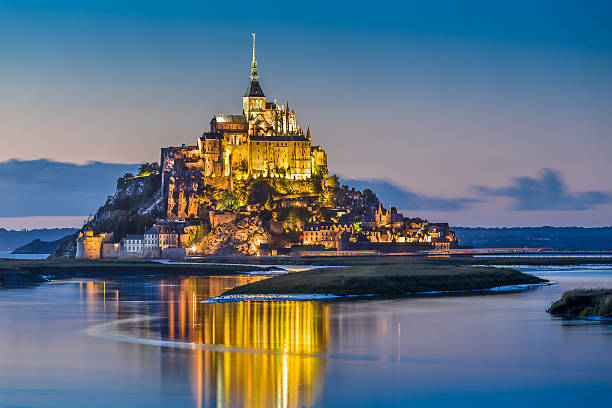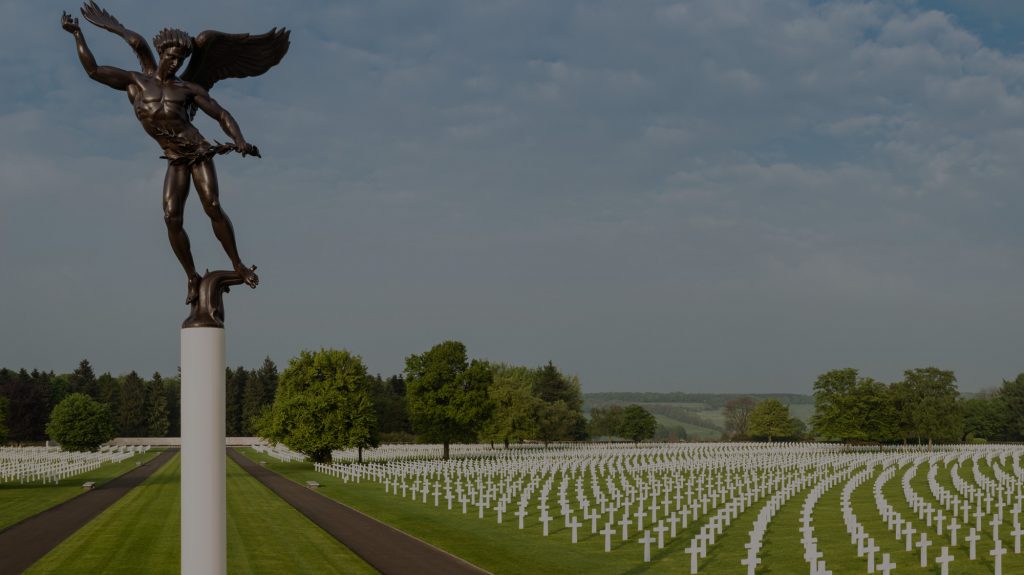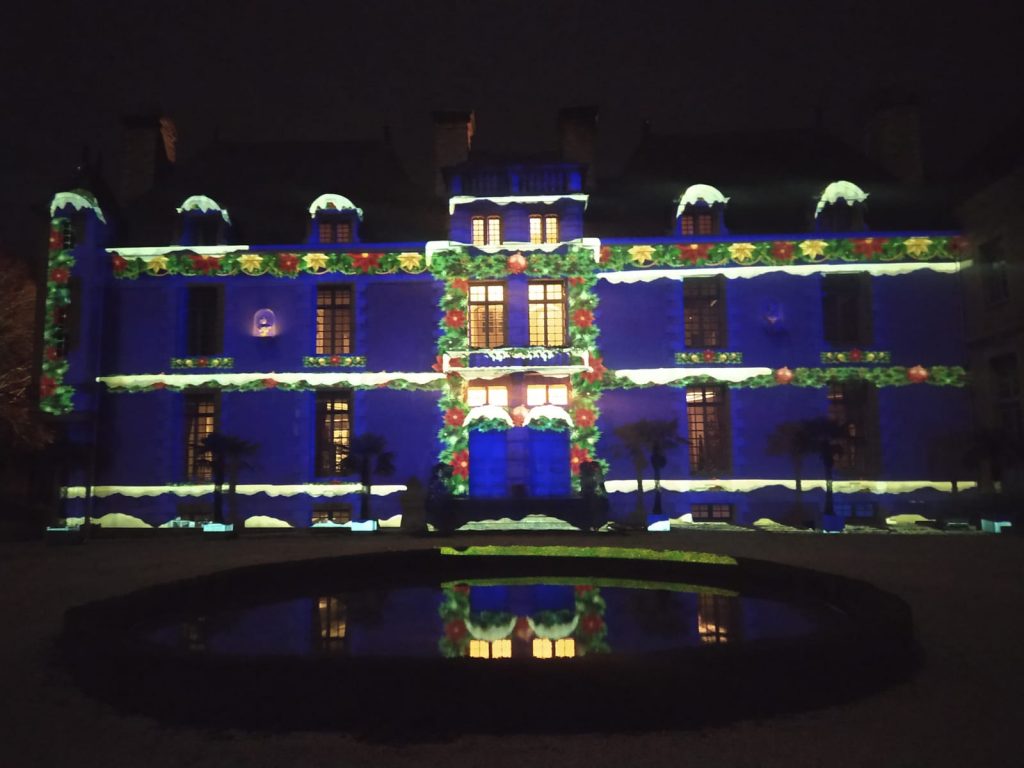 Start your meeting with an exhilarating challenge. At the end of the day take the time to soak in the relaxing atmosphere with dinner or cocktails to your taste and at your own pace. We have prepared a selection of activities for you centred around team building, discovery, amusement, as well as plenty of evening entertainment to create cherished memories.
The warmth of history surrounds you and
helps provide inspiration for your projects
Team Building Activities :
Treasure hunt in Caen/ Bayeux/ Deauville
Unusual discovery
Horse riding
Chain réaction
To develop team spirit
Creative fresco
Get your brushes !
Murder Party
Escape Game
Oenological discovery aperitif
An educational and entertaining wine-tasting.
Willis Jeep Rally
Discover the D-Day landing beaches a little differently
Sail between Granville and the Channel Islands
Set sail !
… and plenty of other suggestions await you…