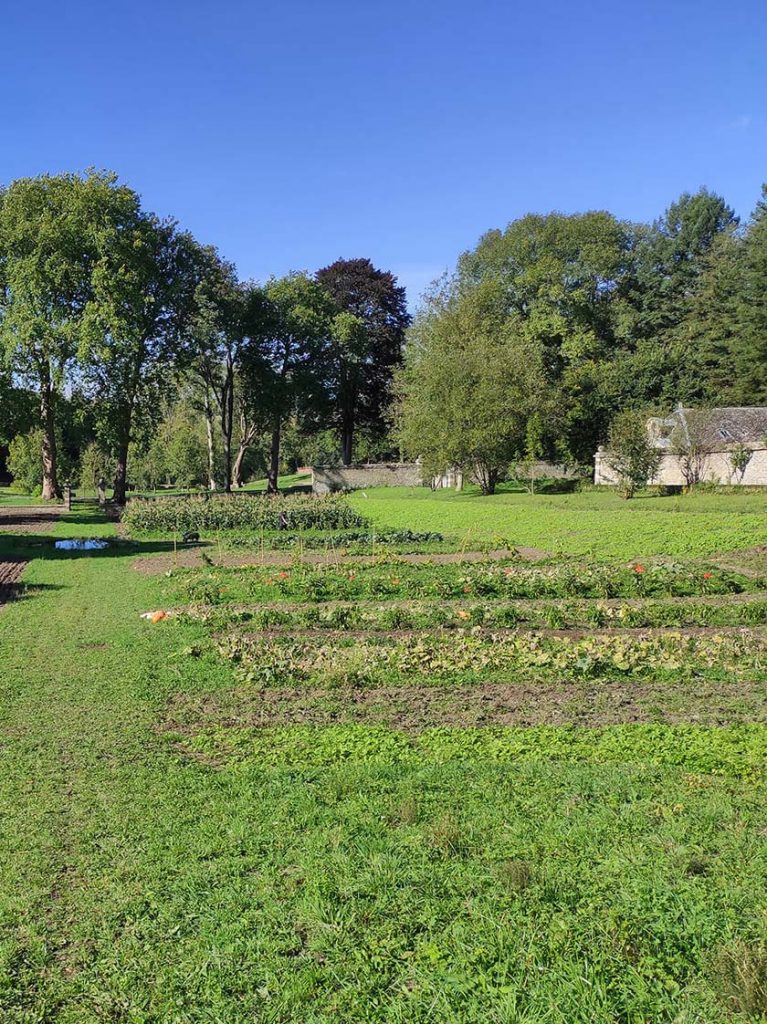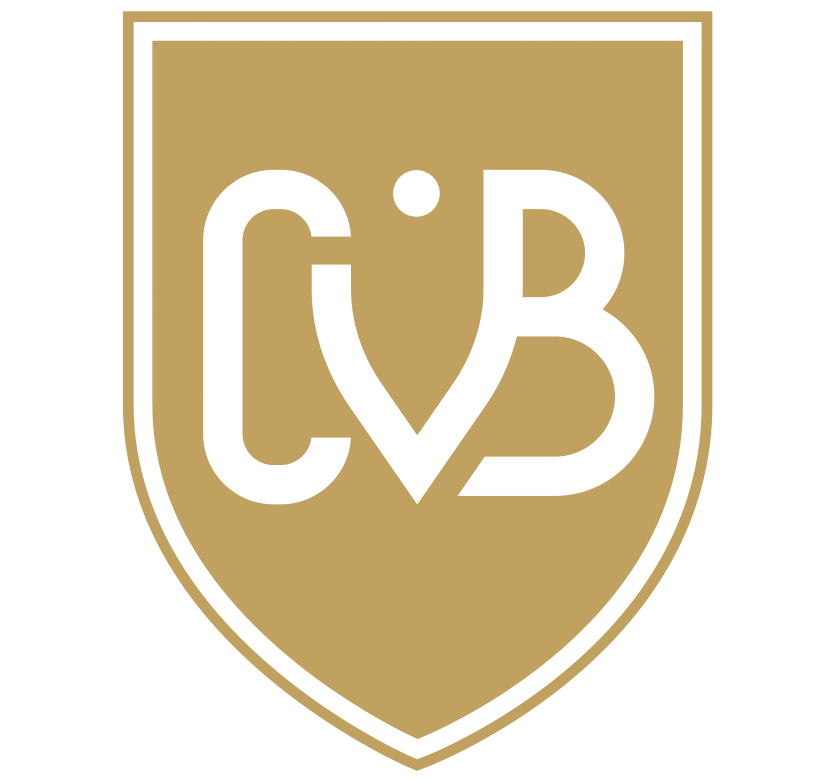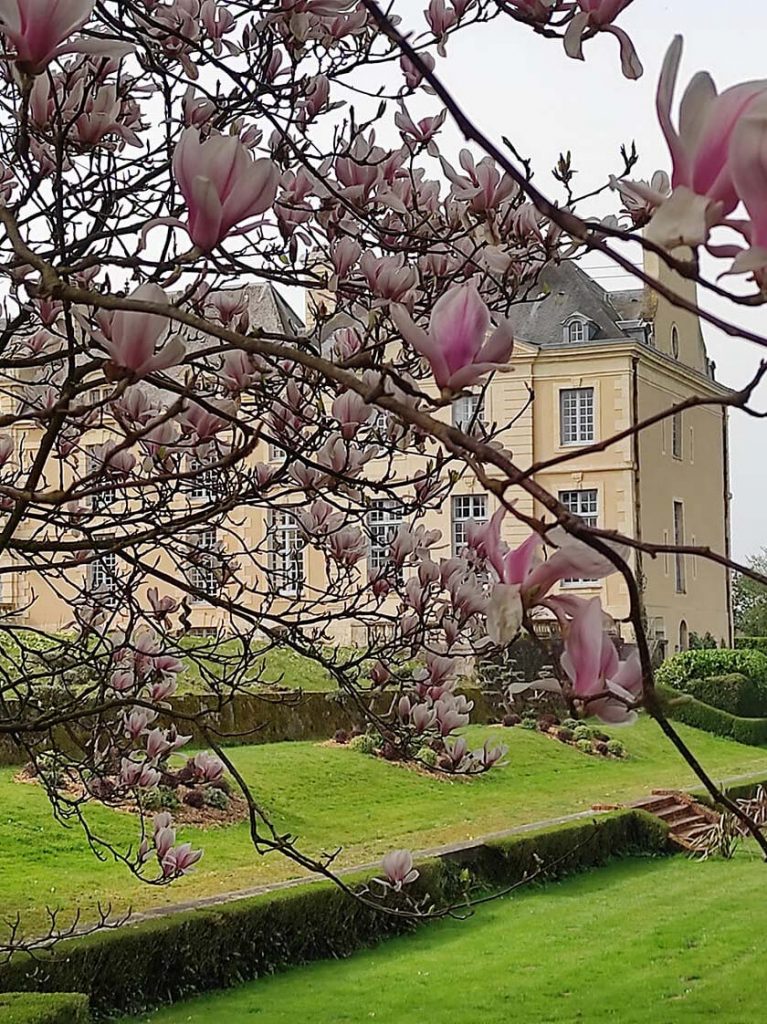 Les jardins
---
There are many styles of garden to be discovered in the 37 hectares of parkland at the Château de Villers Bocage.
A 300-metre driveway tastefully lined with more than 100 yew hedges, and a stone balustrade complete with two lions on the lookout, guide you up to the château.
The outdoor pool terrace immerses you in a peaceful atmosphere. Hundred-year-old olive trees as well as numerous other plant species decorate the space. Panoramic views over the swimming pool and château from the upper terrace make this corner of the park the ideal place to relax or organise your events and celebrations. Lose yourself in your thoughts in this timeless spot.
---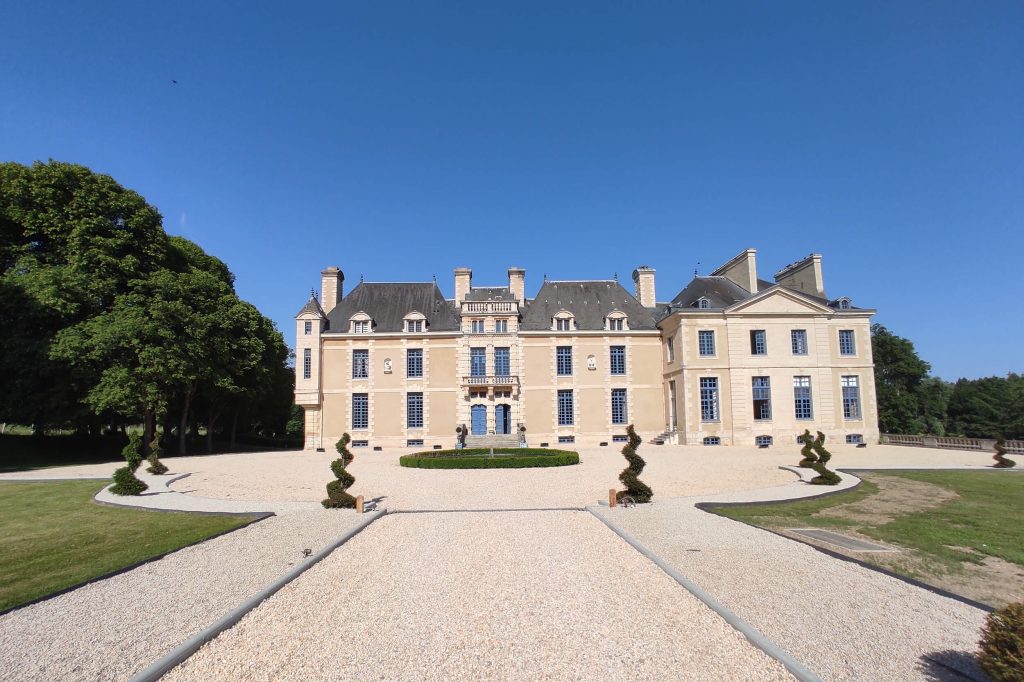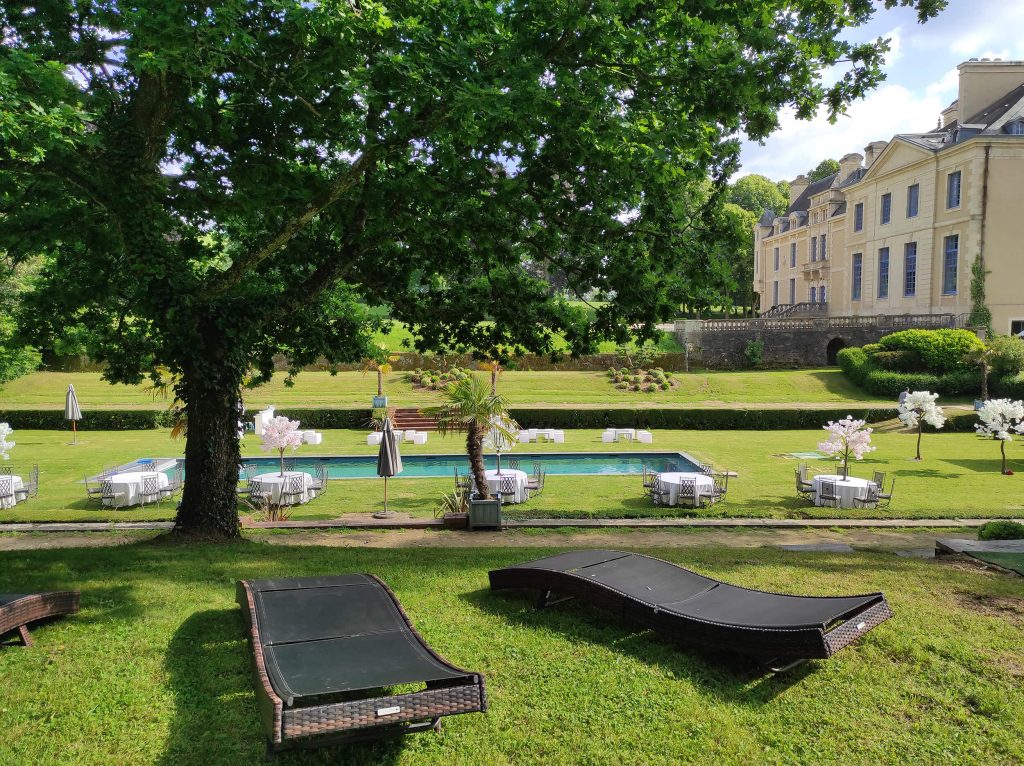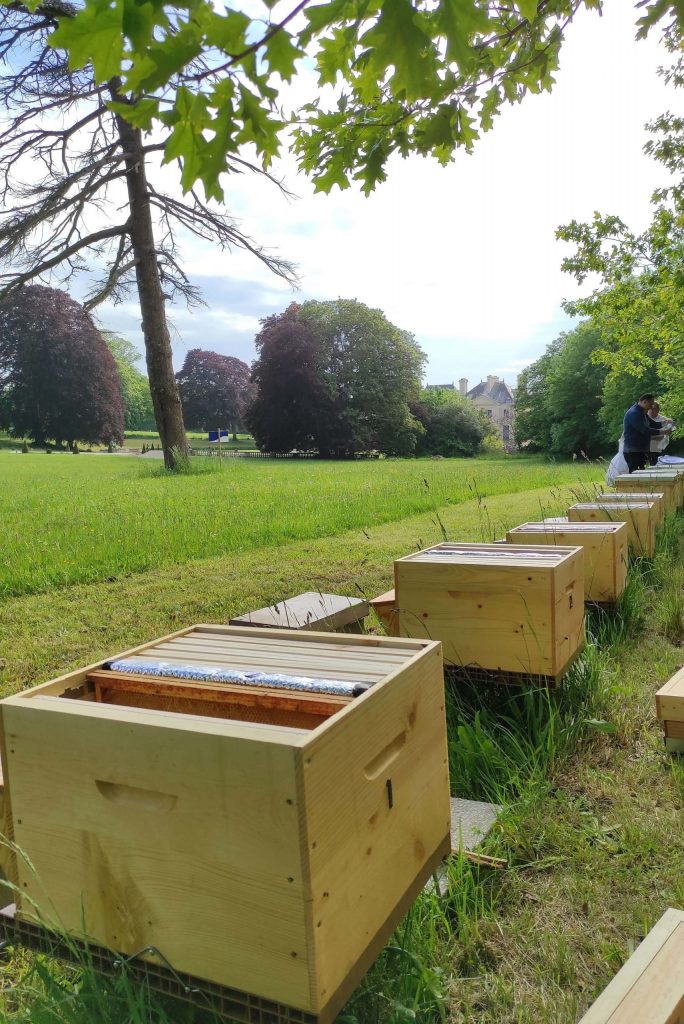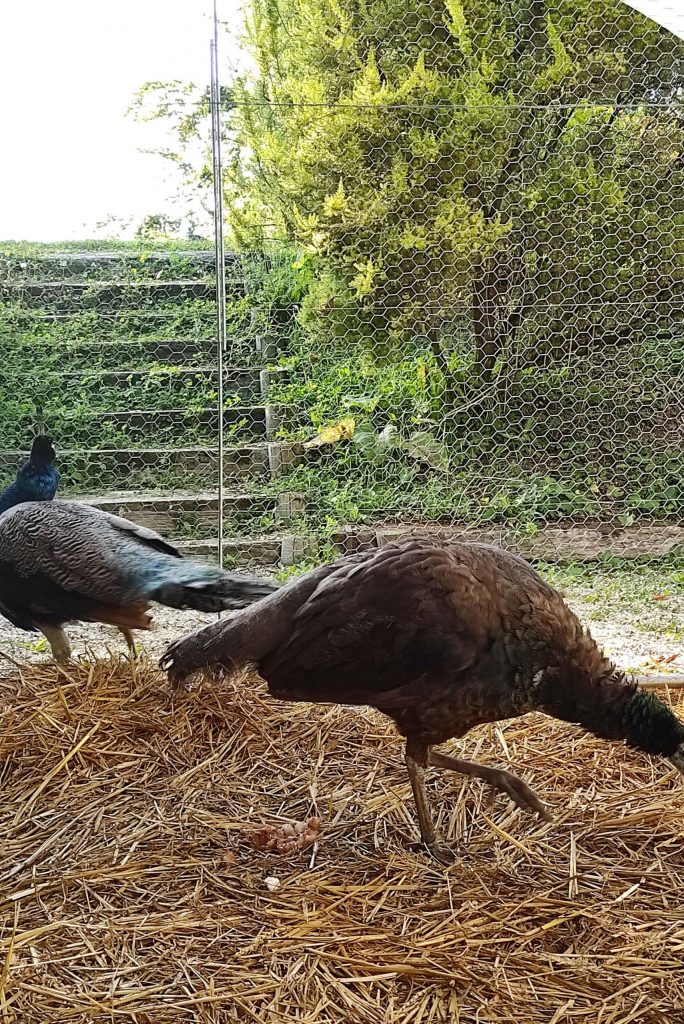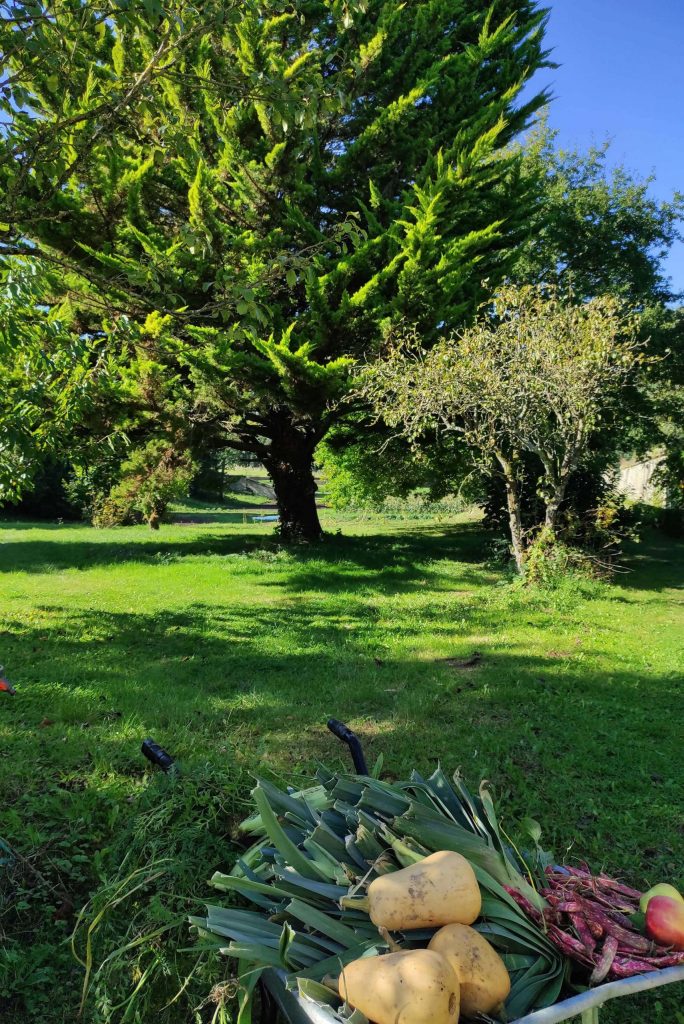 Follow the murmur of the waterfall from one of the park's natural springs to discover an ancient gateway leading to the château's vegetable garden. A hectare and a half have been cultivated following environmental and traditional methods, without the use of any chemicals, and the results are sure to tantalise the taste buds of food connoisseurs and lovers of healthy and nutritious produce. We alternate which vegetables we plant according to the season and privilege those which adapt best to the soil here in Normandy. The allotment has been here since the 18th century and we have kept the same layout. The vegetable garden works in synergy with the bees from the château's beehives, which continually produce great quality honey and help pollinate our plants and boost our crop yield.
As part of the château's commitment to respecting its past and its ecosystem, a modern phytodepuration system was installed in 2021 with the goal of treating the chateau's wastewater without a septic tank. The reed garden and natural filter tank ensure water purification. The purified water then runs down the chateau stream which leads into a natural retention basin and then into the ponds. By doing this the water cycle is respected, regenerated and optimised to preserve the environment. It is the ideal habitat for numerous amphibious endogenous species, from rare invertebrates to wild orchids.